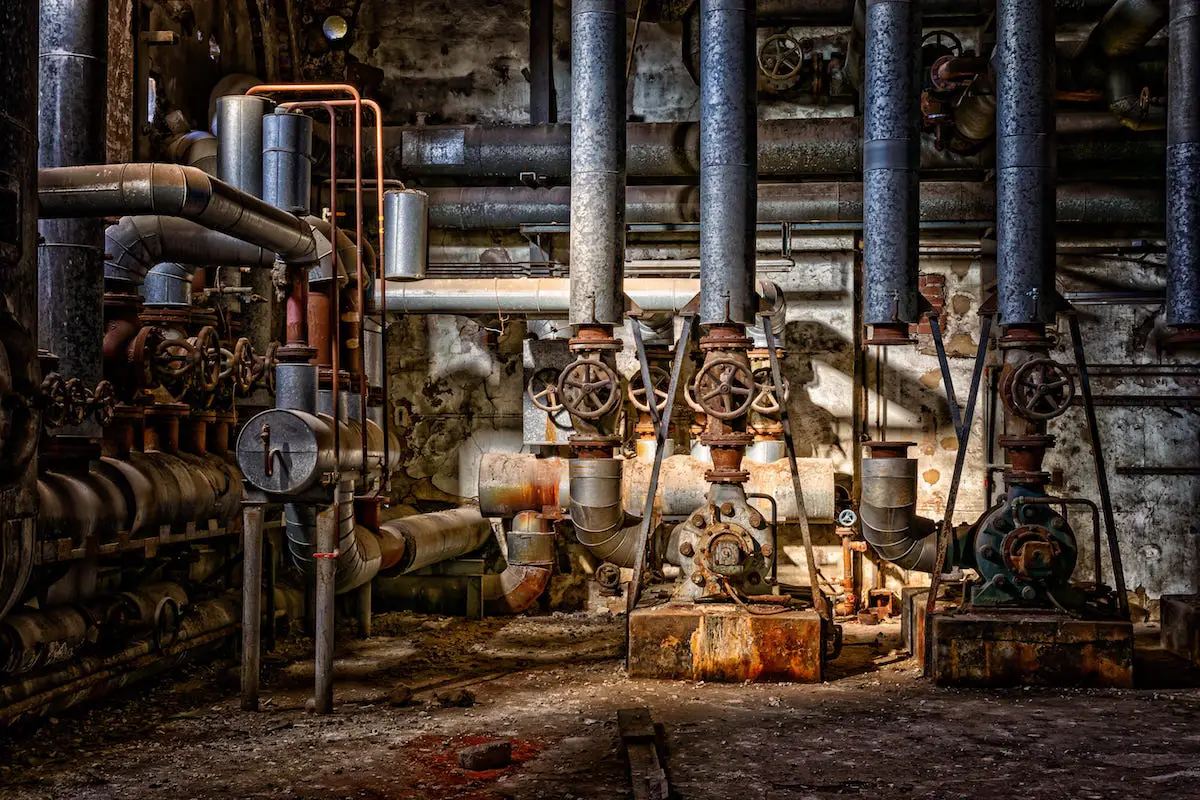 steampunker.co.uk is a participant in the Amazon Services LLC Associates Program and other affiliate advertising programs designed to provide a means for us to earn fees by linking to Amazon.com and affiliated sites. Affiliate links may be used on this page and in steampunker.co.uk articles, but they do not impact on the price that you pay and they do help me to get this information to you for free. Read my privacy policy for more information regarding affiliates.
During my time traveling around Europe and the US I have been searching for the best steampunk escape room. Many of the best ones are in the UK, but other steampunk escape room hot spots include Czech Republic, Germany and the Netherlands. Here are my top 10…
Steampunk Express – Leamington Spa, UK
https://escaperoomadventures.co.uk/escape-rooms/
The 'Steampunk Express' escape room can be found at Leamington Spa in the UK. The time period in which this game is set is 1892 and players are transported to a steampunk version of the Western parts of the USA. Players are the bandits who are working together to rob the steampunk express. However, it's a trap! The sheriff whom the bandits have escaped from many times before has rigged the train to crash. Teams have 1 hour to solve the puzzles in the room and stop the train from crashing
Great Escape – Cologne, Germany
http://www.thegreatescape.cologne/
In Cologne, Germany you can find a steampunk escape room. There are two missions in the building both designed for 3-8 players. The first is themed around the world of science. In it, a very contagious disease has been released to the world. Players must solve the puzzles in the room in order to stop the epidemic. In the second room, players are transported to the circus and the puzzles revolve around acrobats, artists and magicians.
Steampunk Adventure – Amsterdam, Netherlands
https://myescape.club/our-rooms/steampunk-adventure
In Amsterdam in the Netherlands, players are given the role of assistant to a well-known scientist. You are also granted the honour of being the first people to test his brand new time machine. However, of course, something goes wrong and you and your team are transported to a new steampunk world. If your team is more experienced, the game can be played with 2-3 players, however, if you are more of a beginner to escape rooms, it's recommended you have a team of 4-6 players. The game will last for 75 minutes and is recommended for ages 12 and over.
Contraption – Nottingham, UK
https://www.escapologic.com/nottingham-escape-rooms/contraption/
In Nottingham, UK, players can play in a room called 'Contraption'. Set in a laboratory with clanking gears and ticking cogs, players realise that someone has occupied the room before them. Using their puzzle-solving skills, they must work together to solve the mystery of the room and escape before the time runs out. Nottingham houses many different rooms and 'Contraption' was the first one created.
Chronos – Leicester, UK
https://www.escapologic.com/leicester-escape-rooms/chronos/
Escapologic, the same company that owns the room in Nottingham, also owns some rooms in Leicester. One of these rooms is 'Chronos'. In this room, a once undeadly virus known as 'Chronos' has mutated so far that it is capable of ending the life of any living thing. The Powers That Govern have enlisted the help of your team to test a machine developed by some of the brightest people in history such as Da Vinci, Tesla and Einstein. The machine transports the team to Victorian London. The team must solve puzzles in order to find the research required to make a cure for the deadly virus.
Clockwork Caper – Cleveland, Ohio, US
https://www.expedia.com/things-to-do/the-clockwork-caper-escape-room-victorian-steampunk-theme.a477197.activity-details
In Cleveland, Ohio, escape room enthusiasts can play in a room known as 'The Clockwork Caper Escape Room'. The room is 1 hour long and a brilliant choice for family-friendly fun. It is located in Cleveland's historical Ohio City neighbourhood and, also, this room is not scary or claustrophobic. The room can be played by up to 8 players.
Steampunk Laboratory – Brno, Czech Republic
In the Czech Republic, you can play in an escape room set during the turn of the 19th and 20th century. The team play as private investigators who are watching inventor and professor Konrad Kunst after being hired by his neighbour. Hie neighbour grows suspicious of him after he moved to a secret laboratory under his house. The team have one hour to search the laboratory and discover the professor's research.
Dr Watson's Escape room – Rotterdam, Netherlands
https://rotterdamescaperoom.nl/
Rotterdam in the Netherlands offers two escape rooms both of which are brilliant for family, friends or colleagues. Teams are given 1 hour to escape from underneath Arminius Church. Both rooms cost 139 euros each. As well as offering escape rooms, the company, Doctor Watsons, also offers other services at an extra cost such as gin tasting and a drinks package
Sherlock Holmes, Nemo's Submarine AND Frankenstein's laboratorium – Zwolle, Netherlands
https://www.akaescaperooms.nl/contact
Also in Zwolle in the Netherlands is an event with three different escape rooms; 'Sherlock Holmes', 'Nemo's Submarine' and 'Dr. Frankenstein's Labortory'. All these rooms are available from ages 12 and up except for 'Dr. Frankenstein's Laboratory' which is 14 and up. All games are 1 hour long and every room is fitted with air conditioning.
Incognito Escape – Madrid, Spain
Finally, in Madrid, teams can play in 'Incognito Escape'. The company have many different rooms including 'Steampunk Operation'. In this room, teams of 2-6 people are tasked with travelling to 1897 to Ferdinand Von Zeppelin's factory in order to save history after a break was discovered in space-time continuity. The game is 1 hour long and anyone 10 and over can play – ages 10-13 must be accompanied by an adult.
If you enjoyed this blog you might also like to read about the best steampunk board games and the best steampunk video games.