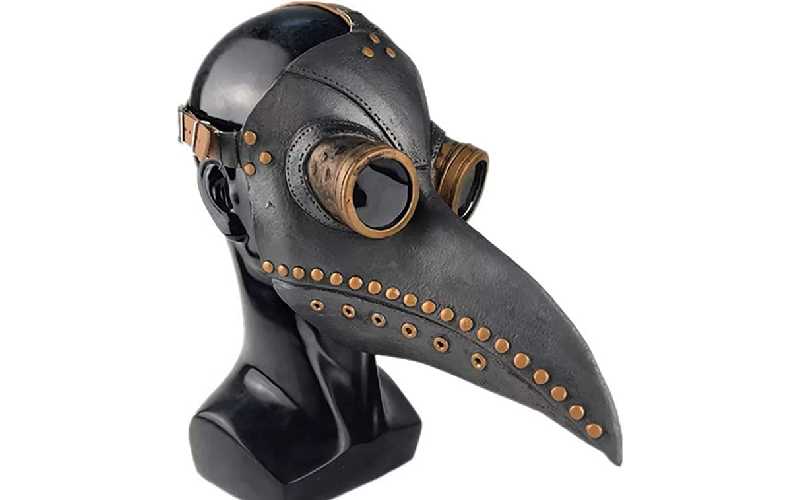 steampunker.co.uk is a participant in the Amazon Services LLC Associates Program and other affiliate advertising programs designed to provide a means for us to earn fees by linking to Amazon.com and affiliated sites. Affiliate links may be used on this page and in steampunker.co.uk articles, but they do not impact on the price that you pay and they do help me to get this information to you for free. Read my privacy policy for more information regarding affiliates.
The Plague Doctor is a popular cosplay option which actually pre-dates the Victorian era and goes back to 17th Century Europe. Plague doctors covered themselves head to toe and wore a mask with a long bird-like beak. Plague masks were based on many misconceptions about the disease as they did not have the medical technology that we have today.
Now of course, as the original Plague Doctor concept pre-dates the steampunk era, why then is steampunk so plagued with plague doctors you might ask! Well, for the time that these costumes were developed, it was actually quite forward thinking in the time. Plague doctors were even allowed to do autopsies on the bodies of plague victims, in which sense the were working towards an understanding of the human anatomy and champions of science. All this alongside a bird like costume and cloaked from head to toe – how steampunk is that?!
Steampunk Plague Doctor Masks on Amazon
Here's our collection of the best steampunk plague doctor masks that you can buy online.
Classic Black Leather Plague Doctor Mask
This classic black plague doctor mask is made from leather and has inbuilt goggles.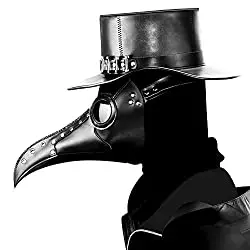 BUZZYFUZZY Plague Doctor Mask
This plague doctor mask is made with black comfortable material and embellished with copper effect studs and goggles. A uses a buckle strap making it adjustable so it can fit most head shapes comfortably.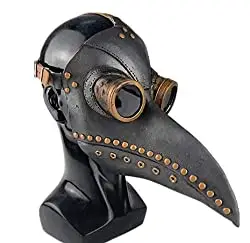 Attitude Studio Steampunk Bird Beak Half Mask
This one is possibly my favourite of the plague doctor masks. that I've found so far online. It's kind of an amalgamation of the bio steampunk plague doctor and a mechanical robot! It's sturdy yet light to wear. The vintage rustic bronze design is easy to pair with a hat or use as Halloween decorations for Venetian, renaissance and medieval themes.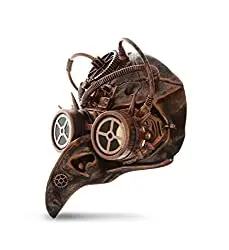 Steampunk Plague Doctor Masks on Etsy
Etsy is a fantastic place to find creative and original pieces. These steampunk plague doctor masks are more unique than the ones that you will find on Amazon and you might be better going for one of these if you are attending a proper steampunk festival.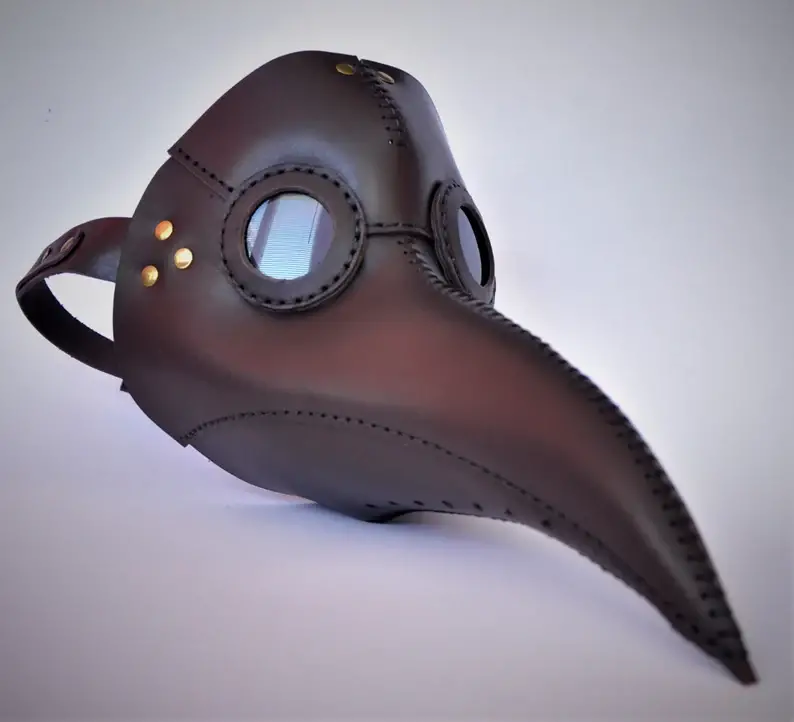 This leather Plague Doctor Mask on Etsy UK is an excellent choice. It's hand cut and sewn from quality brown leather making it unique – one of a kind.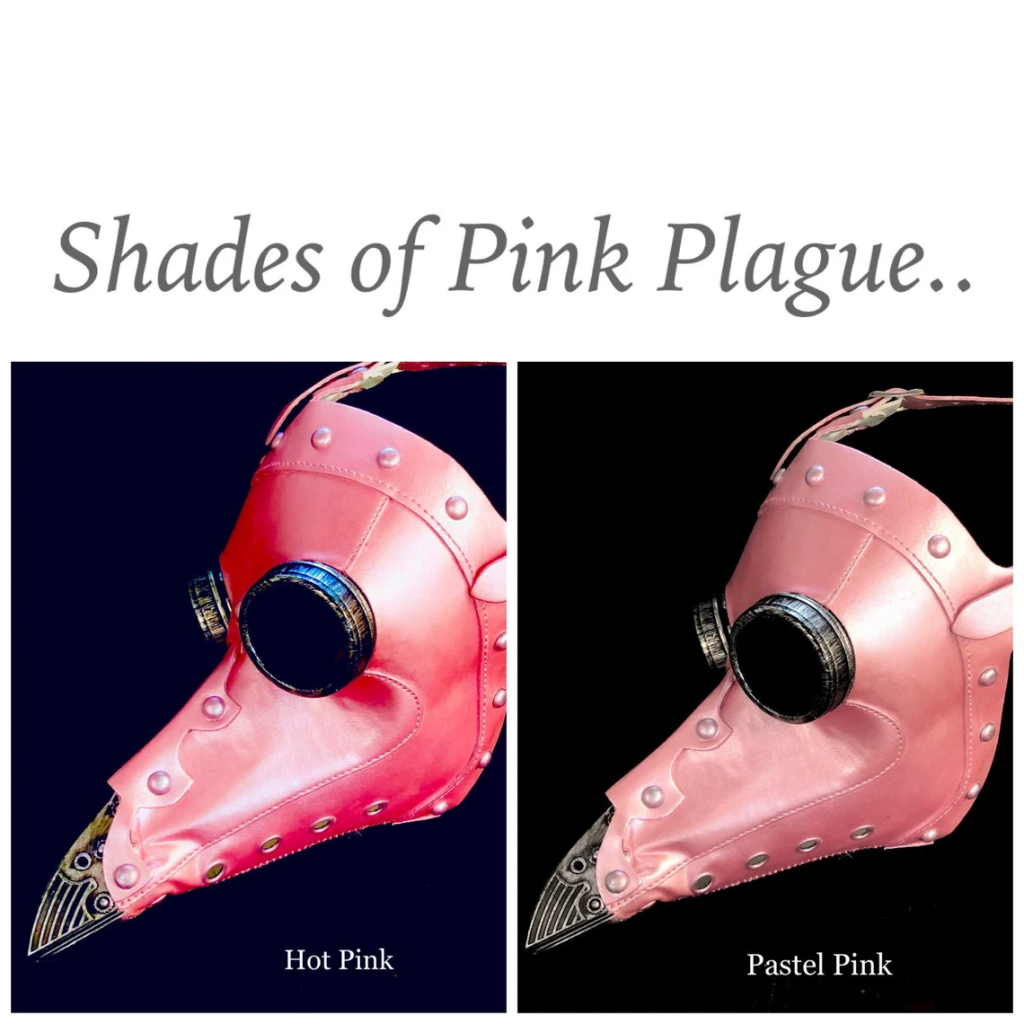 This steampunk style plague mask is made from faux leather and metal rivets. It comes with the option to add LED lights as well as option to add plague Doctor Hat!
If you enjoyed this blog on steampunk plague doctor masks, you might enjoy reading about more steampunk masks that you can get online for steampunk cosplay.