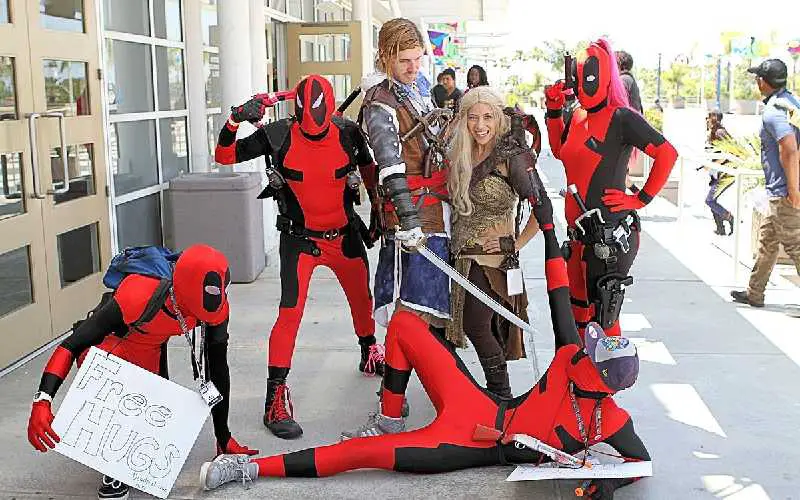 steampunker.co.uk is a participant in the Amazon Services LLC Associates Program and other affiliate advertising programs designed to provide a means for us to earn fees by linking to Amazon.com and affiliated sites. Affiliate links may be used on this page and in steampunker.co.uk articles, but they do not impact on the price that you pay and they do help me to get this information to you for free. Read my privacy policy for more information regarding affiliates.
If you're a fan of both Steampunk and Assassin's Creed, then this cosplay might be perfect for your next Steampunk convention. This article will look at Edward Kenway and how you can best replicate his style.
Bristol Novelty AF047 Edward Kenway Classic Adult Costume (XL), X-Large, 46-48-Inch
Assassins Creed WB040410ASC Brown Flag Armour Wristband
Bristol Novelty AF047 Edward Kenway Classic Adult Costume (XL), X-Large, 46-48-Inch
Assassins Creed WB040410ASC Brown Flag Armour Wristband
First of all, who is Edward Kenway? Edward Kenway is a character in the game Assassin's Creed IV: Black Flag. He was born in Wales and started out as a British privateer for the Royal Navy before becoming a pirate and a member of the Brotherhood. His piracy started with a longing for riches, but not long after, he struggled with the conflict that arose from piracy and losing his closest friends. He then decided to join the assassins in hunting down the templars in the West Indies. After almost a decade in the West Indies, he returns to Britain, getting married, having a son, and joining the British Brotherhood, eventually becoming the leader. 
Edward Kenway was a brave and fairly reckless character who was obsessed with the idea of glory. This need for glory led him to the Navy, piracy, and the Brotherhood. He was good at heart, but many of the assassin's disagreed with his reckless behaviour and seeking of fame. Although after losing friends in the Brotherhood, he started to change by bettering himself. 
Edward starts by wearing an orange crewman outfit while he is a pioneer in the Royal Navy. He then takes the robes of Duncan Walpole who had died, later modifying them with leather, metal bracers, white trousers, black boots, and a red sash that he hung across his waist. When arriving back in Britain, and in his later years, Edward Kenway wore a dark blue noble coat that had a gold lining.
Knowing this, here are some of the best Edward Kenway costume products that are available on Amazon:
This costume features all of the iconic parts of Edward Kenway's outfit. It has the white robe, with some of Edward's modifications that he made; leather padding, and the red belt. It is a less authentic looking outfit, but it will definitely do the job. 
Now this is much more like it. It features Edward's white robe, with all of his modifications, including the metal bracers, leather padding, white trousers, boots, and red sash. The outfit looks authentic and comes with everything that you can see, making it perfect for your next convention. 
If you're an Assassin's Creed fan, then you'll know that no outfit is complete without the hidden blade. This is a replica of Edward Kenway's hidden blade, it looks extremely detailed and will most definitely not disappoint.
And for your other wrist, why not try this? It's a more modern take on the assassin's leather bracers, featuring a zip with a pocket, and the Assassin's Creed logo. It looks high quality and will definitely match your outfit.
Of course you can't forget about Edward Kenway's sword. This replica sword will be sure to complete your outfit, being the cherry on top of your next Steampunk convention outfit, or your next fancy dress outfit. 
If you enjoyed this article you might also like to read about Jack Sparrow Cosplay