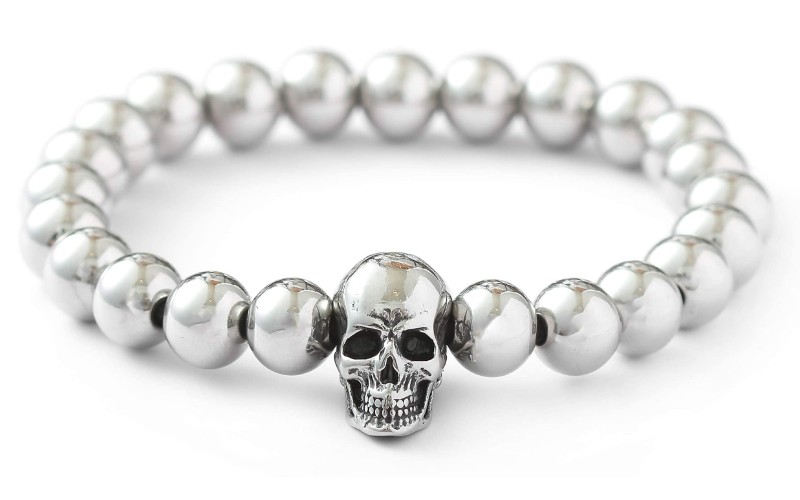 steampunker.co.uk is a participant in the Amazon Services LLC Associates Program and other affiliate advertising programs designed to provide a means for us to earn fees by linking to Amazon.com and affiliated sites. Affiliate links may be used on this page and in steampunker.co.uk articles, but they do not impact on the price that you pay and they do help me to get this information to you for free. Read my privacy policy for more information regarding affiliates.
Steampunk fashion – and steampunk culture in general – has clear roots in a variety of cultures and subcultures. The influences of these can show up throughout steampunk fashion as callbacks or crossovers, and many steampunks will often be interested in and involved with these other subcultures. We think this is a great way to celebrate and honor them, and we are always keen to encourage crossovers. 
One prominent subculture that heavily influenced early steampunk was the goths. It's still common to find things associated with gothicism – like skulls, black lace and leather – in steampunk clothing and accessories. There are certain costumes, like morticians or pirates, that would definitely benefit from both gothic and steampunk influences to create something new, interesting and cool. With that in mind, we've come up with a collection of our favourite skull jewellery as a starting point for your imagination. 
https://www.etsy.com/uk/listing/695549582/925-sterling-silver-sugar-skull-day-of The history and events associated with Mexico's Day of the Dead has captured the interest of people around the world. Sugar skulls are just part of this tradition, and their significance and aesthetic has made them increasingly popular. This little pendant is gorgeously coloured and would make a great addition to a necklace, bracelet or even attached to a piece of clothing.
https://www.etsy.com/uk/listing/769313856/blue-tigers-eye-skull-bead-bracelet This is a nice, unisex piece that could either be worn alone, worked into a layer of bracelets or paired between friends or partners. The design is subtle enough to be worn every day for someone who's always looking to bring more steampunk gothiness into their life, or as a full getup for a party or convention. 
https://www.etsy.com/uk/listing/725214427/gothic-half-skull-necklace-stainless There's nothing subtle about this, and we love the clear, confident statement it's making. The silver is gorgeous and has long been associated with witches, werewolves and the supernatural and the cracked skull gives the piece and air of mystery and ancientness that is almost reminiscent of Elder Gutknecht from Tim Burton's gothic staple film Corpse Bride (2005). Match it with a black dress and work another piece of silver into your outfit to accent the necklace.
https://www.amazon.co.uk/Skull-Head-Earrings-Sterling-Crystal/dp/B06XC1XNGG These are much more subtle than the necklace, but they're still silver skulls and would be perfect for someone looking for a more understated option. They're also earrings! Necklaces are great, but they can get in the way in a way that smaller earrings won't. If you've got short hair they'll be easier to notice but if it's longer they'll be a quick flash of brightness, and either way it's nice to be able to get a closer look because the detail is excellent- from the teeth to the crystals at the top of the skull. 
https://www.amazon.co.uk/Sugar-Earrings-Silver-Plated-Nickel/dp/B074WFTWN1 If you have to be careful with earrings due to sensitive skin, look no further! These sugar skull earrings are silver plated so that you're much less likely to have a reaction to them – unless you're a werewolf or a vampire. These are covered in gorgeous details and add a gorgeous touch to a Day of the Dead outfit.
https://www.amazon.co.uk/Feilok-Skeleton-Pendant-Stainless-Necklace/dp/B00ZOY34PK It can be difficult to know what to do with the eye part of skull jewellery, so it's great that this design has added something new and extra spooky: red crystals! This could work nicely in a silver and red outfit and you should be able to match it to a corset or a waistcoat to improve a steampunk-gothic outfit. 
Link did not work
Skulls are a big part of both goth culture and steampunk's preoccupation with death and the partial-mechanisation of the human body. If a robotic arm can be part of a steampunk outfit, why not a metal head? It might be difficult to get that fitted in time for your next convention, but we think that a little silver skull jewellery will still convey the message in a gothic and macabre way.